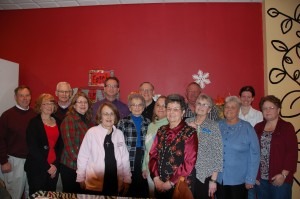 The Evangelism Board's focus is to extend an invitation to a life with Christ, to encourage Christian fellowship, and to share the good news of the gospel.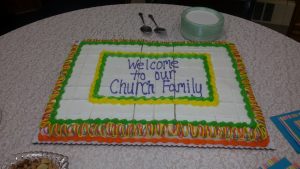 The Board encourages visiting those who are homebound, in assisted living, care facilities, or hospitalized. They send greeting cards to those celebrating joys, and those in need of support.  They extend the warmth of Christian hospitality to our visitors and new members by providing welcome bags, and supply activity bags for young worshippers. The Evangelism Board oversees the cry room, and schedules greeters and ushers for all of our worship services.
One of our most important accomplishments is the formation of our Stephen Ministry program.  This group of volunteers is dedicated to providing one-on-one confidential, Christian care to anyone in need of emotional support.  If you have lost your job, lost a loved one to death, are going through a divorce, experiencing a health crisis, or any number of other life challenges, our Stephen Ministers are available for you!